Places To Visit in Hyderabad
The City of Nizams, Hyderabad with its unmatched blend of history and modernity, hypnotizes everyone, whoever sets his/her foot in this beautiful city of Nizams. With a history as old as 400 years and the status of metropolitan city, Hyderabad promises a unique refreshing experience to all.
The very well known Charminar of Hyderabad is located at the Old City. This square shaped structure with a height of 56 m and breadth of 30 m was constructed in 1591. It was built by Sultan Mohammed Quli Qutb Shah.
the architectural marvel Golconda Fort is well connected to the rest of the city. Built by Qutub Shahi Kings, this fort presents an impressive structure, with eight gates and 87 bastions.
Located atop 280-foot-high hillock of Kalapahad, the beautiful Birla Mandir has derived its name from the industrialist Birlas who have constructed Birla temples in various parts of the country.
Chowmahalla Palace, with literal meaning of 'four palaces' in Urdu language was built in the 18th century. It was during the reign of fifth Nizam, Afzar-ud-Daulah, Asaf Jav V, from 1857 to 1869, that the palace was completed.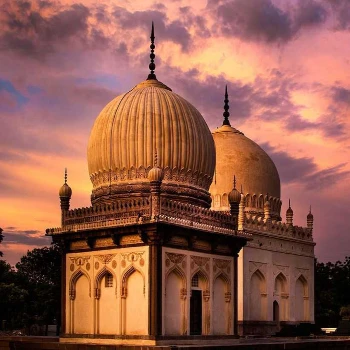 Constructed with grey granite, these quadrangular structure with dome shape roofs are ornamented with beautiful designs. The garden 'Ibrahim Bagh' which surrounds the tombs is popular as picnic spots. These tombs are now also used a venue for Deccan festival by the state Government.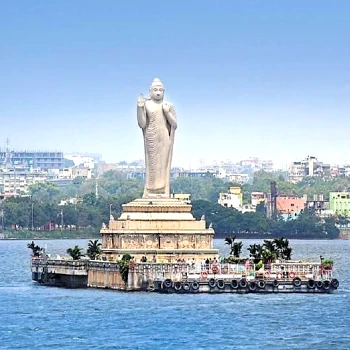 Connecting Hyderabad and Secunderabad, Tank Bund is a popular hangout of the city. Promising its visitors with a breath taking view of the lake and its monolith of Bhudda in the center, it dams the Hussain Sagar Lake.
Since 1991, Ramoji Film City has been alluring tourists from every corner of the country. One of the largest film studios in the world it has the capacity to house almost 50 film units within a given point of time.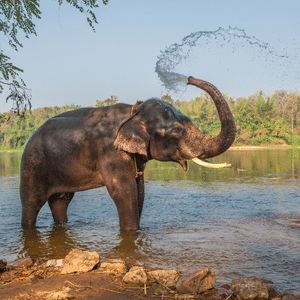 When here, you can choose from a variety of safaris and treat yourself with a few adventurous moments. Bear Safari, Tiger Safari, Lion Safari, and Butterfly Safari are available here for the visitors.